What We Do
CEF also grants Continuing Education Scholarships to degreed Conroe ISD employees who seek an advanced degree. Each scholarship provides funds toward tuition, fees, books and other qualified expenses.

In 2016, CEF launched a Bilingual and Special Education Instructional Para-Professional Scholarship to Para-Professionals who seek to further their careers by earning an undergraduate degree.

Additionally, CEF administers special scholarship funds through:
The Wells Fargo/Andrews Kurth LLP/Hilltop Securities/Hutchinson Shockey & Erley & Co./Gerald D. Irons, Sr. Scholarship​ for graduating high school seniors in Conroe ISD who have demonstrated dedication to both academic and athletic excellence.

The ALL MEANS ALL Scholarship awarded to deserving 9th graders as an account to be held and used toward a college education.
AWARDS
​TO DATE

Over $600,000 in Scholarships have been pledged to
Conroe ISD students, employees and para-professionals.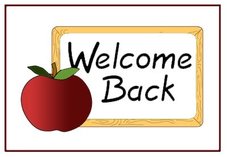 CEF also presents $100 gift cards to all new teachers who are graduates of Conroe ISD, as a
"Welcome Back"
memento to tell these homegrown teachers how much their return to their
alma mater
is appreciated.
​